The Honest Action Mastermind
You're tired of doing #allthethings all by yourself...now you don't have to!
Watch Promo
Yes, I Want IN!
*Only 3 spots left until the mastermind is full!
Hurry and claim your's before they are gone!

This is a 6 month mastermind starting in January 2017, geared to helping you create the best year for your business that you know you're capable of and get you having #FatBabyWin dance parties all the time!
Be Honest, is this you?
You are scattered with how to take your business where you know it can be.
You feel like you do not have the support you desire or even a group of people who you can trust to bounce idea's off of.
You are doing #allthethings but not seeing the results you so desperately know you are capable of achieving!
Bonus - I love Lara Casey's Powersheets, so each person will receive a 2017 POWERSHEETS SIX-MONTH INTENTIONAL GOAL PLANNER included in the price!
You are ready to...
Meet & exceed those crazy awesome big goals you set for yourself!
Have a support system of women who "get-it" just like you!
Have accountability, sans judgment to really take action in 2017!
Have a safe space to bounce your idea's off of like-minded ladies & actually start creating them because you have a plan!
The Honest Action Mastermind program can give you all this and more... yes that's right I am also giving you room to celebrate all the #FatBabyWins you will achieve this year, with dance parties included! ;)
Is this too Good to be True?
Nope, I promise you, it really will be that good. Why, you ask? Well, I have been where you are. I went into the creative small business world like a lot of you – battling a whole lot of confusion, and seriously questioning everything I was doing under the sun. This led to moments of in-action because I didn't know there was another way, I thought I had to do it all on my own!
Since then I've learned, a bunch. Like how to actually break down my goals to be more do-able (which you will learn too and be masters at by the end!). I also learned that it is so much easier to get stuff done when you have others around you that understand what you're doing and encourage you to get it done. I also learned that sometimes we need a little kick in the pants to hold ourselves accountable, when we part with a little money to really commit and set that intention.
So now I'm here to create that space for you to get it all done with support, guidance, coaching and dance parties to make your dreams become a reality in 2017

This Mastermind will rock your socks off. Period. End of Story.
If you commit and do the work you WANT & CAN do. You will be ready to dust off those dancing shoes and bust out celebrating every darn #FatBabyWin you accomplish. You will know the steps to break down all your crazy awesome goals into actionable steps, and then we will make sure you achieve them! This type of program can absolutely, 100% make your goals/dreams come to life. Now, let's get to work!
So, what are you getting in this monthly mastermind? Glad you asked:
A dedicated group of 5, awesome entrepreneurs who want what you want...to make their 2017 the best year they possibly can.

Bi-Weekly Live Video Calls - to celebrate your #FatBabyWins with your group and work through anything that may be blocking you.

Access to a private FB Group for everyone who is a part of the mastermind to help foster even more creativity, clarity and encouragement.

A Monthly Masterclass tailored to the groups needs and feedback.

Recordings of all calls and trainings to re-watch at your own convenience.

Access to me via email the ENTIRE 6 months.

A safe place that fosters growth, where you can lean on a shoulder and cry if you want. You may also get a sprinkling of tough love when you need to break through blocks that can come up!

Worksheets and PDFs to help you implement the goals and actions you want to take.

And some surprises & gifts along the way
The Honest Action Mastermind is a community and journey dedicated to making sure you succeed at what you know your capable of accomplishing by providing you the support, commitment and strategy needed to get you there.
Ok, so can I even afford this?
... Heck yes you can! I am all about bringing you value without breaking the bank! This program is very budget friendly, with multiple payment options! The investment isn't even $100 a month, thats less than the cost of your daily Grande Latte from Starbucks (yes I see you, you caffeinated boss babe!)... and you get so much more than just a delicious beverage!
You get to have a place to work on/in your business with others, access to an awesome coach (yea I said it, I need to toot my own horn, right?), and the commitment to yourself that this year will be even better than 2016 because your choosing to invest in yourself!
So, if you're an entrepreneur who is motivated and ready to make a change in your business, then let's get started!
Hurry only 3 seats left!
Your Mastermind Registration Investment has 3 payment options:
One time investment: $700
Two payment installments: $350
Six monthly payment installments: $125
You get to choose the best option for YOU!
*Only 3 spots left until we are filled for the first round!

Bonus - Each person's receives a 2017 POWERSHEETS SIX-MONTH INTENTIONAL GOAL PLANNER!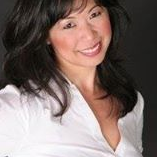 "I've just found what was missing to succeed in my business! And this is HUGE! I had one business coaching session with Nicole Hoglund of Honestly Able, Small Biz + Confidence Coaching & it was incredible! Together we figured out what has been blocking me from success for two years of toiling day after day, knowing something was wrong, but not sure why I couldn't get any traction in my business. Her methods are different than what I would expect of a business coach. It's not just strategy. In just the one session, I got some perspective wow ah-ha's and grounded practical action oriented direction. For the first time, someone walked with me through the chaos in my head to create a solid foundation for my business to stand on. I'm no longer second guessing myself and feel the energy, clarity and focus that I always had in my career as a TV producer, but never felt as an online entrepreneur. I've let out a huge sigh of relief because without those mental/emotional blocks I can finally listen to my inner knowing to do what it is that I am meant to do in this world. Thank you; I am so grateful Nicole Hoglund!!!"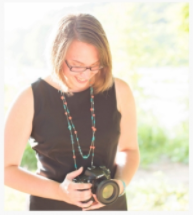 "I'd never done any kind of coaching before so I was a little nervous but as soon as I picked up the phone, Nicole's voice was calming and felt like I was talking to a long time friend! The call with Nicole was so easy and relaxed - she reminded me that so many things including my values, passion and hard work were moving in the right direction and she helped me explore new ways to push my dreams forward. We only chatted for 45 minutes but I feel like I have such a clear path of ways to address stress and my business goals to make my dreams a reality! Even with only a short amount of time to chat (Which is awesome for business owners who have so much on their plates!) we were able to accomplish so many important discussions in that time without feeling rushed. Nicole is caring and honest and I love that she encourages you to find your path and goals - instead of telling you exactly what to do. She really listens and you know that she wants what is best for you! I am already looking forward to a follow up chat to hold myself accountable for the goals we developed on our call. What a great way to use 45 minutes to better your business and your life! Thank you, Nicole!"
Your Instructor
Hi, I'm Nicole a Small Business & Confidence Coach for entrepreneurs who are ready to create their own version of success and one half of the hosting duo of the BeYOUtifully Bold in Business Podcast. Basically I really want you to see the power you bring to the table in your business and truly be confident in the goals you have. If I'm not working you can find me hanging out with my husband and pup, having a great cup of coffee or glass of wine with friends, or on the couch watching really bad reality TV! .
Frequently Asked Questions
When does the Mastermind start and finish?
The Mastermind will start the first week of January 2017 and will finish up the last week of June. We will however have a fun "Let's get to know each other" call in Mid December before the holidays so everyone can introduce themselves!
When will I find out what smaller group I am in?
Great question! This round it is looking like there will be 2 groups, so you will find out after the fun "Get to Know Each Other Call" that is also based off of your preference in the survey you will fill out once you enroll!
How long will it take to see a change?
Each week you should start to see a change and shift based the #FatBabyWins you commit to make and then achieve! Results are based on the actions and effort you put forth.
Why do some buttons say "Enroll in course"?
Well, unfortunately technology doesn't always like us, and that is what happened with the button's, some I was able to customize and others not so much. So the ones that do say "Enroll in Course" really should say "Enroll in Mastermind" :) so let's pretend they do, ok? <3
What happens if I do not show up?
I am a firm believer that you put in as much as you get out, so I really encourage you to show up to every call and masterclass as possible. However I abide by the baseball rule "3 strikes, you're out." While it may seem harsh, I want to make sure that all participants are getting what they need and if you do not commit and show up, then I would rather you find the place for you!
Will the calls be recorded?
ABSOLUTELY! I want you to be able to access and look back at what we discussed as much as possible!
Will there be a transcription of each call?
Heck YES there will be! I know all of us absorb information differently, so there will always be an "email" type transcription that lives in the modules and that will go out after each session!
It's time...

let's tackle your goals.

let's create your dream business in 2017.

let's build up your confidence and dancing skills with all the #FathBabyWins.

let's turn your business passion into a profit, ok?
These first 6 months of 2017, I am planning to help you blow the roof off of everything you ever thought was possible for your business. Together with the other ladies, we are going to not only hold you accountable but also help you break through the barriers that may be holding you back from being the best and truest possible business owner you know you can be!
This program will only be open to 25 awesome boss ladies who are ready to commit to making 2017 as awesome as they know it can be for them.
Remember, there are only 3 spots left and pricing goes up to $125 a month ($750 total) at 8PM CT! Enroll now and do not miss out on this first round, who knows when the next one will be! :)